Low Cost of Living + Low Tax Rate
Our Numbers Look Great
Located in the northwest corner of Winston County in the State of Alabama , the City of Haleyville had a population of 4,047. in the 2016 Census. The City is located approximately 60 miles south of the Quad-Cities area, 90 miles northwest of Birmingham, and 75 miles north of Tuscaloosa. The city is bordered on the west by Marion County and to the north by Franklin County. The main vehicle traffic thoroughfares in and around the City of Haleyville are Alabama Highway 5, Alabama Highway 129, and Alabama Highway 195. Industries and private citizens utilize Haleyville's 5000 foot runway at the Haleyville Airport. Haleyville has its own city school system that is considered one of the better school systems within the State of Alabama. The city also offers excellent recreational facilities and programs.
State: Alabama
County: Winston/Marion
Founded: 1889
Government: Mayor-Council
Land Area: 7.4 Sq. Miles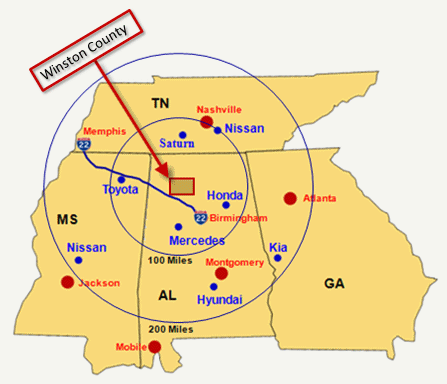 Rivers: Bear Creek
Elevation: 942 ft.
Population: 4,047.
Zip Code: 35565
Area Code: 205 or 659
Haleyville Educational Attainment
9th to 12th Grade (no diploma) 0 %
High School Graduate (or equivalent) 0 %
High School Graduate or Higher 0 %
Some college (no degree) 0 %