Area Recreation
and Points of Interest
The City of Haleyville is proud of the services that the Haleyville Parks and Recreation Department provide for the citizens of Haleyville. The department is a member of the Alabama Recreation and Parks Association. Along with the director, there are three full-time personnel and four part-time personnel. Seasonal personnel assist during peak seasons. The lifeguards at the pool are certified through the American Red Cross.
Haleyville Parks & Recreation Department
The six lane, 25 yard swimming pool is ADA accessible with a lowering chair for those with disabilities. Activities Include: Senior Citizens Fitness Class, Youth Soccer, Youth Volleyball, Tee Ball, Youth Fastpitch Softball, Swimming Lessons, Youth Swim Team, Dance Classes, Basketball, Open Tennis, and Mini Gym.
Haleyville Parks & Recreation Department
1901 11th Avenue Highway 13 South
Haleyville, AL 35565
Phone: (205) 486-3532
Pool: (205) 486-7969
Rocky Ravine
Rocky Ravine is a 140 acre park made up of walking trails, hiking trails, picnic areas, fishing, and waterfalls. It is a very serene setting right in the heart of town. Rocky Ravine has a small playground and is also a natural gorge with a flowing stream. The park can be accessed from Highway 195 or 20th Street.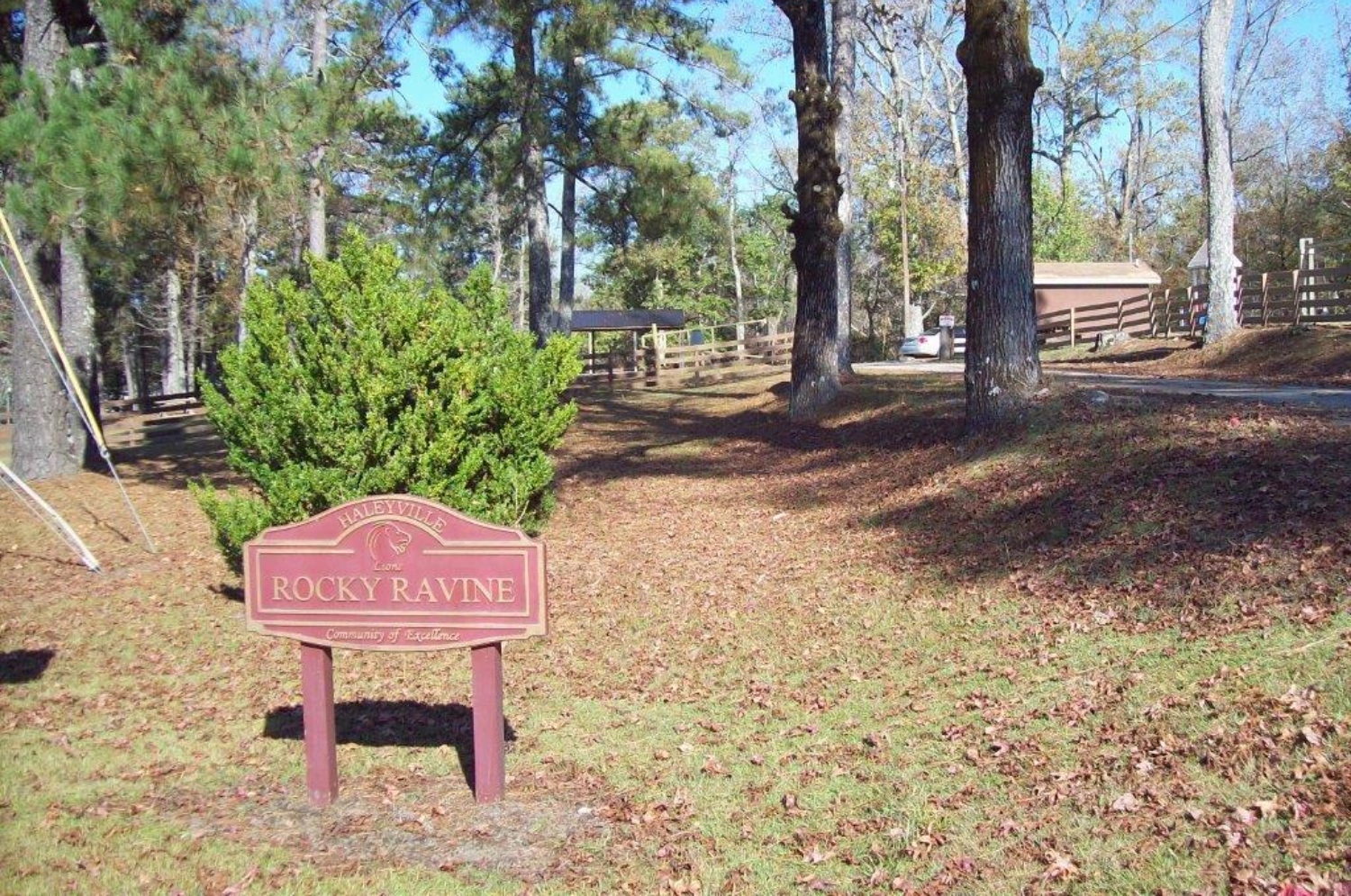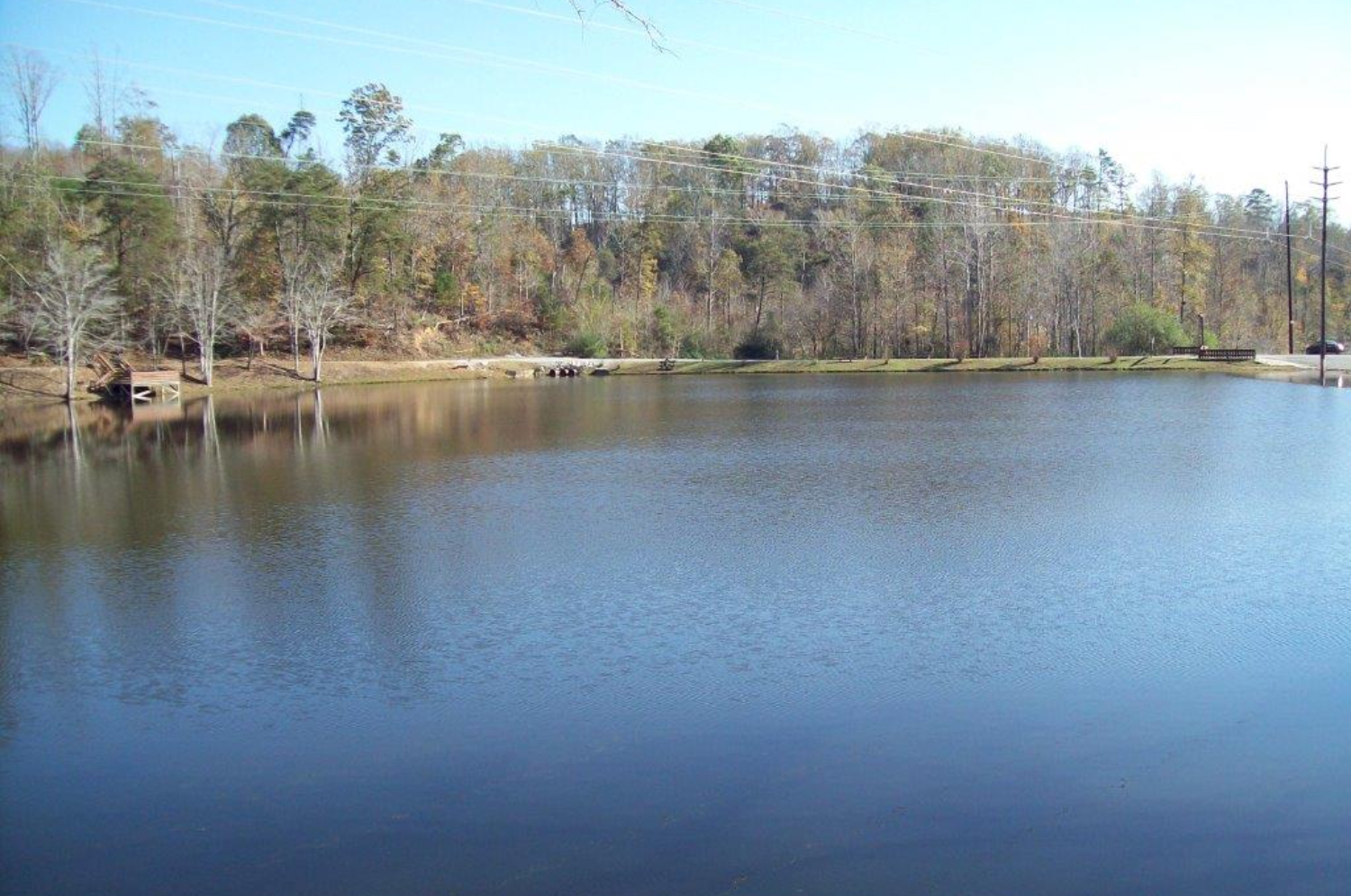 City Lake Park
Scenic City Lake in Haleyville is open year around and offers fishing, hiking trails, waterfalls, and a playground. Also, the Haleyville Fire Department sponsors Christmas by the Lake, an annual drive-thru Christmas lights show that runs through December at City Lake.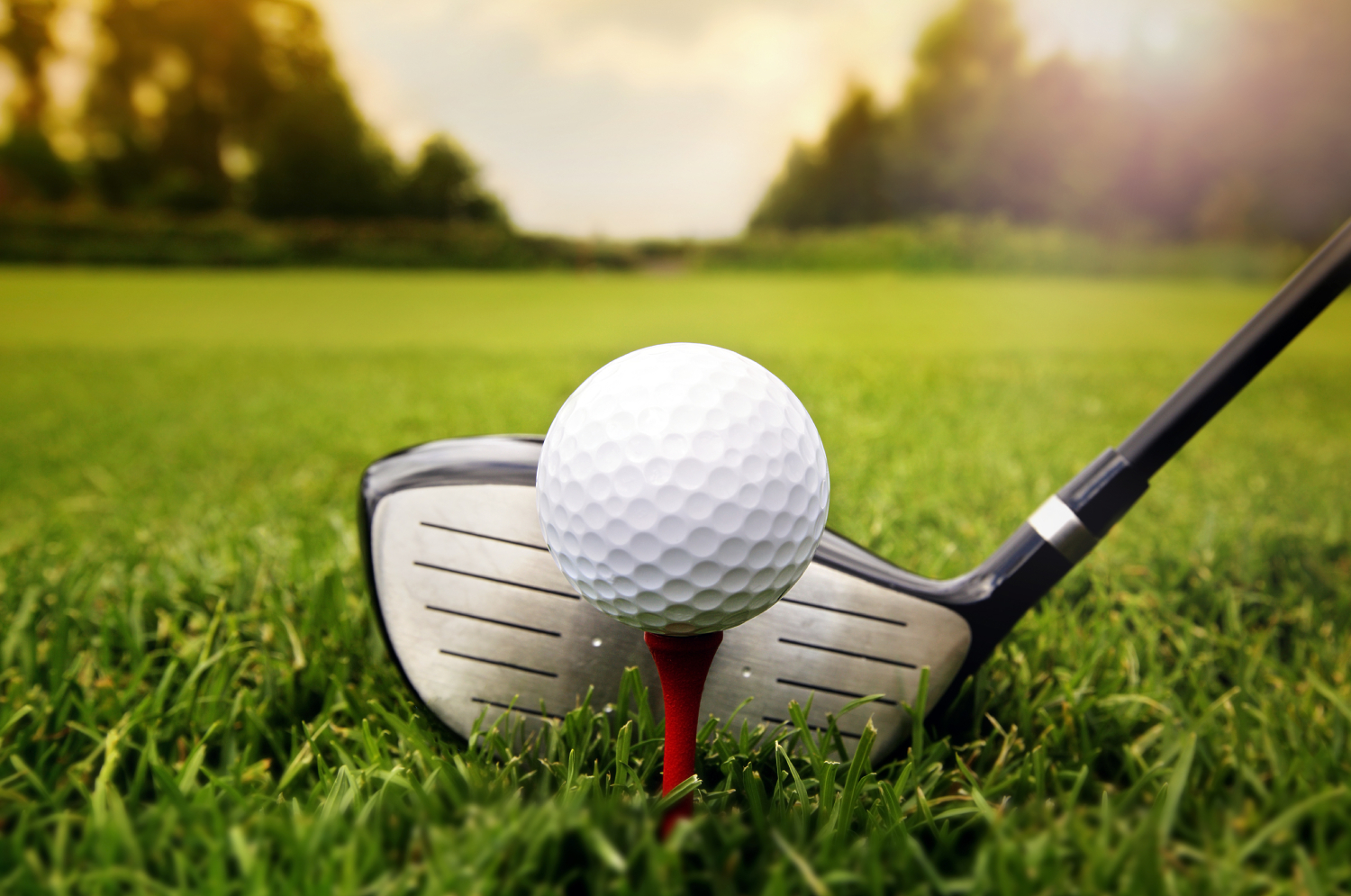 Golf
Haleyville Country Club is home to an 18 hole, 5881 yard, par 70 golf course, as well as a pro shop stocked with golfing supplies.
Haleyville Country Club
1331 Old Airport Rd,
Haleyville, AL 35565
(205) 486-3906
Bear Creek Reservoir
Upper Bear Creek Reservoir is renowned for its trophy bass fishing. Fish over 5 pounds are common, with 8 pound and larger bass being taken each year. According to the 1995-2005 Alabama B.A.I.T. reports, Upper Bear has been ranked 1st five times and 2nd three times for the least number of angling hours exerted to catch a bass in excess of 5 pounds. Camping, fishing, lodging, boating, swimming, and educational information can be found at BearCreekLakes.com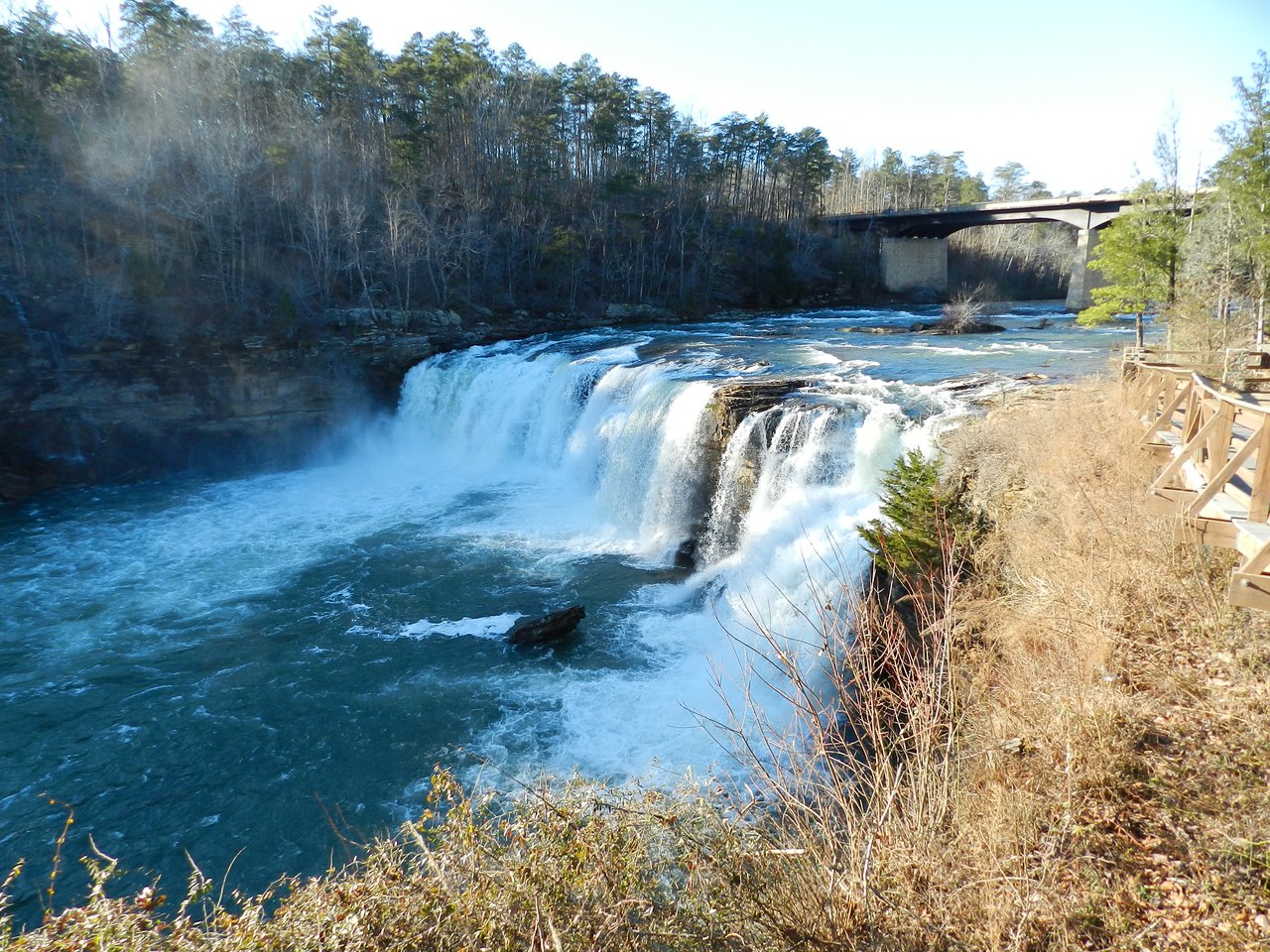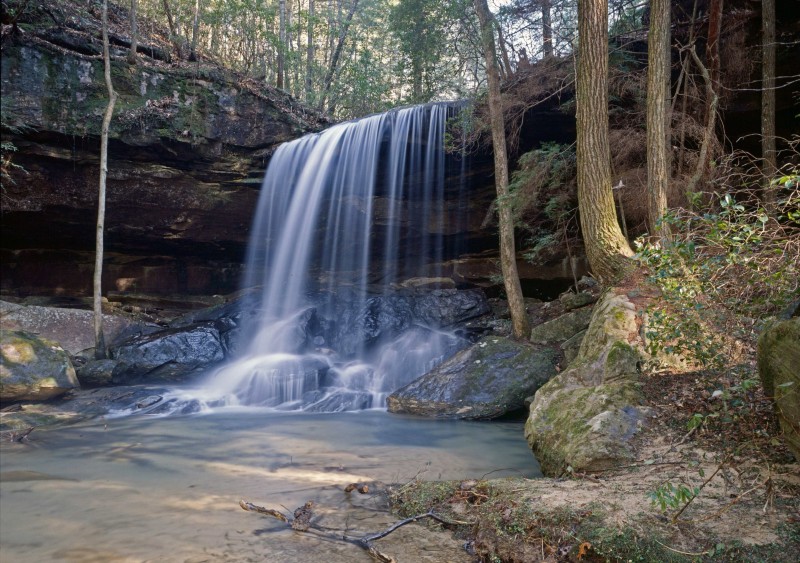 Bankhead National Forest
There are numerous recreational sites available in the Bankhead National Forest and the Sipsey Wilderness area and all are within easy driving distance from the City of Haleyville. Fishing, camping, hiking, swimming, backpacking, boat launches, canoe launches, and beaches are available throughout the forest.
Lewis Smith Lake
Lewis Smith Lake, a 45 minute drive from Haleyville, impounds approximately 21,000 acres, with over 500 miles of shoreline. Smith Lake is a deep, clear lake with feeder streams, bays and sloughs. Steep bluffs cradle much of the lake, with water depths dropping as deep as 60 to 70 feet just a few yards offshore. The lake is highly rated in the state as a trophy saltwater striped bass fishery.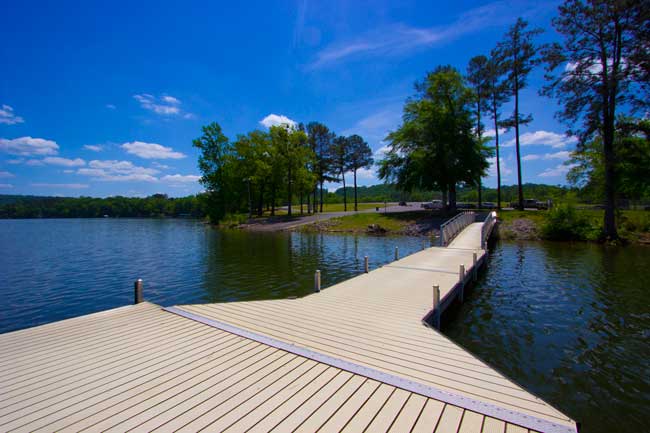 Haleyville is only a forty-five minute drive to the Alabama Music Hall of Fame, the Helen Keller Festival, the W.C. Handy Jazz Festival, and Ivy Green, the historic childhood home of Helen Keller. We are also only fifty minutes from the Cullman Flea Market, one of the South's largest flea markets.